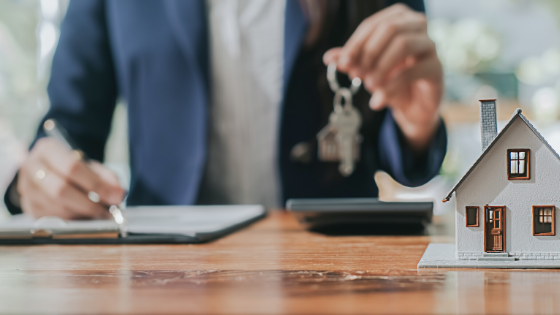 Home sales have significantly dropped due to the COVID-19 pandemic. Interest rates have fallen but they have not spurred home buying activity. If you've been feeling a little guilty for celebrating today's unprecedented low mortgage rates, give yourself a break. The coronavirus cloud is so big, you've got every right to seek silver linings wherever you can find them.
The Opportunity for Homebuyers
Mortgage rates are holding steady after weeks of record decline, but it's unclear where they will go from here. Low rates mean homes are more affordable. That makes selling and buying a home easier for customers. Homebuyers are taking the opportunity to dream bigger than they had previously. An in-law suite, extra bath, or gourmet kitchen may suddenly be within reach as low rates drive down monthly payments. Even a half-point drop in the mortgage rate can save homeowners hundreds of dollars a month.
Why is this happening?
Two reasons: ten-year Treasury notes and the Federal Reserve rate. Treasury note prices have a direct impact on fixed-rate mortgages while shifts in the Fed rate often influence the variable-mortgage market.
Investors are anxious. As the stock market has tumbled in response to the coronavirus crisis, they're seeking safer options. Government-backed T-notes, which are long-term investments, have become increasingly attractive and their price has gone up accordingly. When T-note prices are high, T-note yields are low. That means financial institutions—since they both lend and invest money—are facing a choice. Issuing mortgages right now earns them more money than investing in T-notes. With T-note yields sinking, they can offer mortgages at very low rates and still make more money by doing so. Many mortgage lenders are seeing this same opportunity. Competition is fierce, which is pushing fixed-rates down further.
On the other side of the coin, with the Federal Reserve rate near zero, lenders also have temporary access to "cheap money" when they borrow from the Fed. So they are borrowing more and passing the low rate they're getting onto consumers in the form of lower-interest variable-rate mortgages.
Helping customers understand the machinations of the mortgage market may motivate them further to buy or sell. In any case, you'll position yourself as an expert to rely on for sound financial advice.
Four Reasons Why Now Might be the Time to Buy and Sell
Quite simply, whether buyers choose a fixed-rate or variable rate loan,

the best mortgage rates

the market has seen in decades are available right now. The economy will recover from the coronavirus and mortgage rates will go up in response. As a practical matter, buyers may be able to manage higher home prices and still save money—if they act quickly. A great resource for a list of the best mortgage lenders

across the U.S as per Money.com can be found

here.

Many buyers are motivated to move because they need more room. You can get more home for your money when mortgage interest rates are low.

From a long-term investment perspective, the lifetime cost of owning a home can be much lower if buyers lock in a fixed-rate mortgage now.

The number of homes being listed for sale right now is considerably lower than in previous spring buying seasons. The historically low home inventory is a good reason for sellers to list now.
Staying Safe While Working
Under most states' guidance, real estate agents conduct essential business and as such, many are open for business during the coronavirus crisis. Here in Colorado, regulations are still in flux. Independent realtors have more flexibility than those who work for large firms, but all of us are eyeballing our checking accounts carefully and trying to maintain our financial stability during the pandemic. But we need to adopt a new way of operating to safeguard our health. Clearly, conducting as much business as you can by phone and online is the key to limiting your exposure to COVID-19. Practice social distancing and acquire new disinfection habits when you are at the office. And most importantly, keep your spirits up. If we know anything about the real estate market, it's that change is always around the corner.